Program Information
MKSAP® 16 Audio CompanionFrom the American College of Physicians and Oakstone, MKSAP® 16 Audio Companion delivers lively, informal dialog, enhancing the MKSAP® syllabus with to-the-point spoken commentary and analysis.
All-new exclusive advice helps build your knowledge base and improve your patient care
All-new practice-focused commentary and clinical pearls help you support your clinical decisions in practice
Prepare for ABIM certification or maintenance of certification
Provided in two formats: Audio CD and MP3 digital disc to load onto your media player for portable,
go-anywhere learning
Assess your medical knowledge with multiple choice questions
Earn a maximum of 120 AMA PRA Category 1 Credits™
SAMPLE CONTENT FROM THE MKSAP® 15 SYLLABUS
Right-click on the audio icon and select Save Target As... to download or click the link below.


CARDIOVASCULAR MEDICINE sample from MKSAP® 15 Audio Companion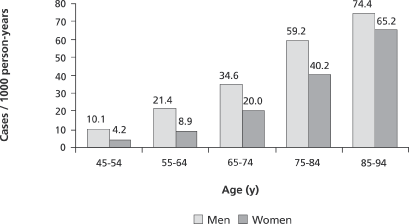 Ethnicity and Cardiovascular Disease

Diabetes Mellitus and Cardiovascular Disease

Metabolic Syndrome and Cardiovascular Disease

Cancer and Cardiovascular Disease

Systemic Inflammatory Conditions and Cardiovascular Disease
Audience
General internists and primary care physicians; subspecialists who need to remain up to date in internal medicine; residents preparing for the certifying examination in internal medicine; physicians preparing for the recertification examination.
Topics & Speakers
MODERATOR Donald L. Deye, MD, FACP
Medical Director, Oakstone Publishing, LLC
District Medical Director, Allina Medical Clinics
Public Health Consulting Physician
Isanti County, MN
Coroner, Isanti County, MN
Consultant, Internal Medicine
Cambridge Medical Center, Cambridge, MN

CARDIOVASCULAR MEDICINE CONTRIBUTOR
Andrew Wang, MD
Duke Hospital,
Durham, NC

HEMATOLOGY CONTRIBUTOR
Marc J. Kahn, MD MBA
Sr. Associate Dean
Peterman-Prosser Professor Tulane University School of Medicine
New Orleans, LA

NEUROLOGY CONTRIBUTOR
Robert Kaniecki, MD
Assistant Professor of Neurology and Direct of Headache Program
UPMC Pittsburgh, PA

GASTROENTEROLOGY AND HEPATOLOGY CONTRIBUTOR
Amy S. Oxentenko, MD FACP
Consultant Divison Gastenterology and Hepatology
Mayo Clinic
Rochester, Minnesota

ONCOLOGY CONTRIBUTOR
Mike Spiritos, MD
Chief of Medical Oncology
Duke Raleigh Hospital
Raleigh NC

RHEUMATOLOGY CONTRIBUTOR
Anne R. Bass
Rheumatology Fellowship Program Director at Hospital for Special Surgery and Cornell Weill New York Presbyterian Medical Center
New York, NY
Learning Objectives
Close gaps between actual care in your practice and preferred standards of care, based on best evidence.
Diagnose disease states that are less common and sometimes overlooked and confusing.
Improve management of comorbid conditions that can complicate patient care.
Determine when to refer patients for surgery or care by subspecialists.
Pass the ABIM certification examination.
Pass the ABIM maintenance of certification examination.
Accreditation
The American College of Physicians is accredited by the Accreditation Council for Continuing Medical Education (ACCME) to provide continuing medical education for physicians. The American College of Physicians designates this enduring material for a maximum of 120 AMA PRA Category 1 Credits™. Physicians should claim only the credit commensurate with the extent of their participation in the activity. CME credits may be earned by listening to the audio content, answering written tests that accompany the Audio Companion, and submitting the tests for scoring.
Publication Dates
Part A: Release July 31, 2012                Expiration Date: July 31, 2015
Part B: Release December 31, 2012       Expiration Date: December 31, 2015
Part A
Cardiovascular Medicine
Dermatology
Gastroenterology and Hepatology
Hematology and Oncology
Neurology
Rheumatology
Part B
Endocrinology and Metabolism
General Internal Medicine
Infectious Disease
Nephrology
Pulmonary and Critical Care Medicine
CME Credits: CME credits may be earned by listening to the audio content, answering written tests that accompany the Audio Companion, and submitting the tests for scoring.